"Hi Joe,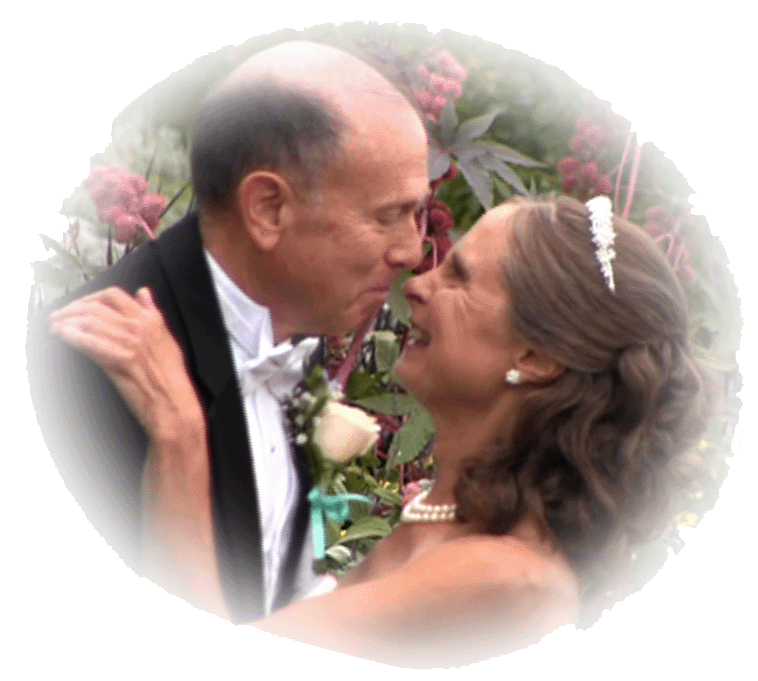 WOW!!!!!! Paul and I just watched the amazing DVD that you put together for us. I feel like we just relived the whole ceremony...feelings and all! You did a wonderful job capturing the best parts. I loved reminiscing the ceremony, all the before and after moments, candid shots of the children and guests, the gardens, horse drawn carriage, gazebo, lake with huge "goldfish", and so much more. I can't wait to show it to our friends and family who couldn't attend. This is a wedding gift we will truly cherish all our days. With heartfelt gratitude, "
- Jan & Paul, Married Sept 21, 2012
"Hello Joe,
Zak & I cannot thank you enough for all you did as our videographer. From the very beginning it was so easy working with you. You gave us exactly what we asked for and within the budget we needed. We are so grateful to have these memories available on video. We thank you over and over again!
All Our Best!"
- Zak & Jesse Manger, Married October 16, 2010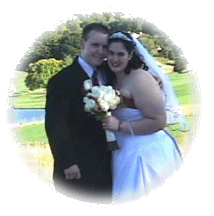 "Dear Joe,

Thank you so much for the wonderful wedding DVD you created for us. It is something we will treasure always. The service of
A Cappella Productions was professional & of highest quality. I would recommend your company to anyone looking for someone to capture their perfect day beautifully.
"
- Benjamin & Alicia Ford, Married October 2, 2010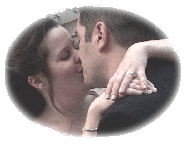 "Hello Joe,
Thank you so much, we were so happy with the wedding video! We were interested in possibly obtaining two more copies of the video.
Thank you!"
- Jenn and Craig Kampes, Married March 15, 2008
"Dear Joe,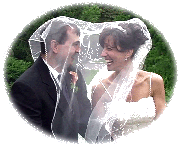 I am very glad that Jennifer and Scott Hughes recommended you! It was a pleasure working with you on the photo montage and wedding video. We loved the products and appreciate the call and attention you gave us. I appreciate all your hard work. Thank you very much for capturing this special day for us!"
- Kymm & Rob Steliga, Married Sept 22, 2006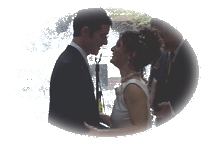 "Dear Joe,
Thank you so much for the wedding DVD. We absolutely love it. It is so amazing to have the mood, the joy and the festive feeling of that day captured on DVD forever. We are thrilled! It was a real pleasure to work with someone so professional, prompt, courteous! Thanks again for everything. We will definitely recommend you highly. Best,
- Rachel & Noah Helman, Married July 2, 2006
"Dear Joe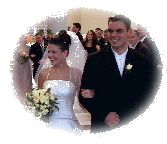 ,


The wedding video was excellent.
The best part is the little details we have on the video we would have never thought of. It is extremely professional looking and we couldn't be more pleased. In the short time we have had it we watched it 10 times. It couldn't have been better. Thank you for all of your work & talent."
- Stephanie & Nick Martinson, Married January 21, 2006
"Dear Joe,
Hi - Thank you so much for the wonderful job you did on our video. There's only one word to describe it - PERFECT! You captured all of the highlights and it is so much fun to watch. It appears that you also "edited" it and for that we are very, very thankful.
It's the perfect length : )"
-Deb & Al Reiss, Married May 28, 2005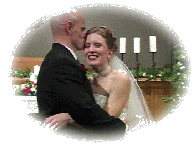 "Dear Joe,
We absolutely LOVE our wedding DVD!! Thank you SO MUCH - we are thrilled : ) We can't wait to

show all of our family & friends. We will recommend you highly to others!"
-Scott & Jennifer Hughes, Married January 1, 2005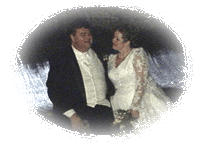 "Hi Joe,
We got our DVD and it's wonderful! Thanks for all of your hard work.
It was well worth the wait!"
-Robert & Kelly Higgs, Married December 18, 2004